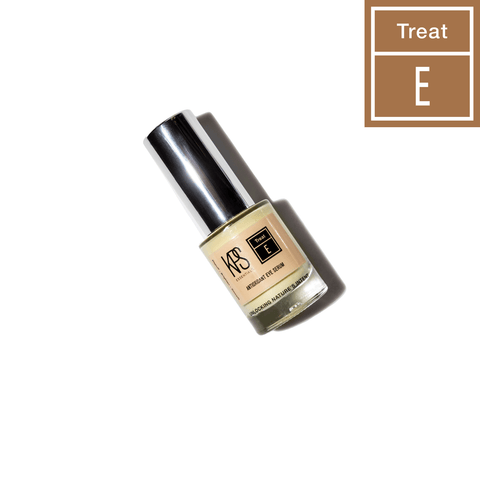 Antioxidant Eye Serum
Repairing retinol treatment cream for aging or delicate skin.
Our Antioxidant Eye Serum is an anti-aging retinol serum that zeros in on crow's feet and crepe skin, wrinkles, sun damage, and other issues with aging skin. Containing a serious dose of natural retinol to help smooth and revitalize even the most sensitive skin. Our Antioxidant Eye Serum is a powerful addition to any skincare routine, with a beautifully smooth and creamy texture and a light citrus scent. 
How To Use
Ingredients
The products and statements made about specific products on this website have not been evaluated by the United States Food and Drug Administration (FDA) and are not intended to diagnose, treat, cure, or prevent disease.
What's inside the Bottle?
These key ingredients are powerful botanicals packed with antioxidants & nutrients to nourish and empower your skin.
Powerful Source of Retinol, Extremely High in Vitamin A & E, Anti-inflammatory, Antioxidant Rich, Noncomedogenic
Antioxidant Rich, Smooth Wrinkles, Anti-inflammatory, Tone & Tighten Skin
High in Vitamin A, Promote Collagen Production, Brighten Skin, Anti-inflammatory
Boosts Elasticity, Firm Skin, Age-Defying Properties, Increase Collagen Production
Antioxidant, Anti-inflammatory, Reduce Wrinkles
Antiseptic, Antibacterial, Antimicrobial, Antifungal, Soothe Inflamed Skin