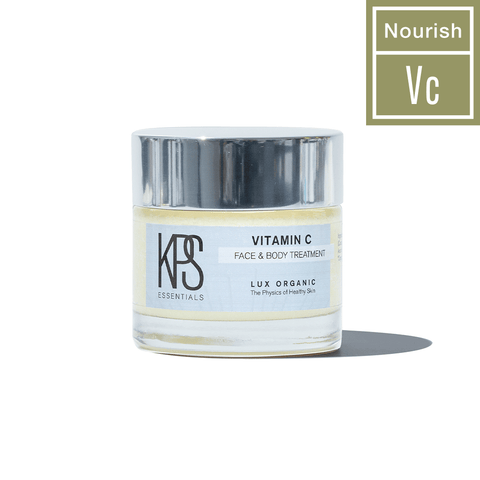 Vitamin C Face & Body Treatment
Deeply hydrating face & body mask for dry or aging and eczema-prone skin.
Safe for: All skin types.
Ensures your skin stays well-hydrated and moisturized, resulting in a soft and deeply nourished feel

Revives your skin's elasticity and fullness

Boosts collagen production with the help of vitamin C 

Brings comfort to irritated skin and reduces redness

Protects against harmful free radicals
How To Use
Ingredients
The products and statements made about specific products on this website have not been evaluated by the United States Food and Drug Administration (FDA) and are not intended to diagnose, treat, cure, or prevent disease.
What's Inside the Jar?
These key ingredients are powerful botanicals packed with antioxidants & nutrients to nourish and empower your skin.
Soothe & Soften Skin, Antioxidant Rich, Anti-inflammatory, Antibacterial
Rich in Magnesium, Manganese, Iron, Zinc, and Copper which are Essential Nutrients for Healthy Skin
Rich Source of Vitamin C, High in Foliate and Beta-Carotene which are Powerful Antioxidants and Promote Collagen Production
Powerful Antioxidant, Promote Collagen Growth, Fight Free Radicals