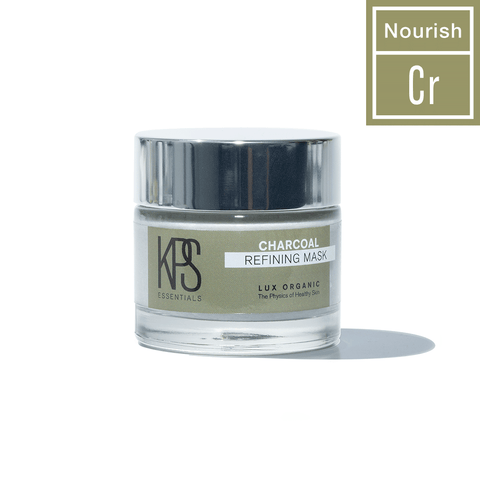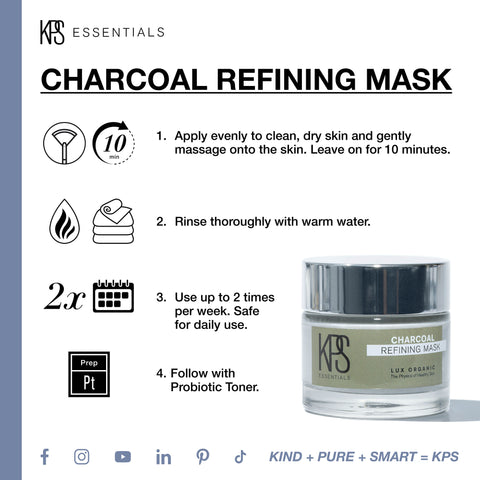 Charcoal Refining Mask
Detoxifying face & body mask for congested skin.
Safe for: All skin types
Minimizes, detoxifies, and purifies pores

Supports the balance and regulation of your skin's oil production

Leaves your skin hydrated and moisturized

Supports the health of your skin's barrier

Ideal for those with oily and acne-prone skin
How To Use
Ingredients
The products and statements made about specific products on this website have not been evaluated by the United States Food and Drug Administration (FDA) and are not intended to diagnose, treat, cure, or prevent disease.
What's Inside the Jar?
These key ingredients are powerful botanicals packed with antioxidants & nutrients to nourish and empower your skin.
Tighten Pores, Detoxify Skin, Extract Toxins, Brighten Skin, Calm Acne & Inflammation
Accelerate Wound Repair, Anti-inflammatory, Antimicrobial, Soothe Skin, Moisturize Skin
Contains Superoxide Dismutase which Slows Down Development of Wrinkles, Rich in Zinc, Anti-inflammatory, Reduce Redness & Irritation
Anti-inflammatory, Antioxidant Rich, Cleanse & Moisturize Skin, Soothe Eczema & Rosacea
Antioxidant, Anti-inflammatory, Reduce Wrinkles
Natural Salicylic Acid Promotes Exfoliation, Reduce Irritation & Inflammation, Natural Tannins Tighten Skin & Decrease Pore Size, Age-Defying Properties