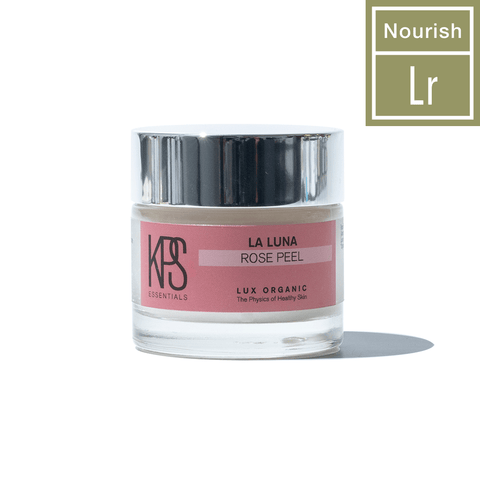 La Luna Rose Peel
Utilize natural Alpha Hydroxy Acids to exfoliate dead skin cells for firmer and smoother skin.
Safe for: All skin types

Brightens and enhances your skin tone

Reduces pore size and tightens your skin

Leaves your skin smoother by addressing fine lines and wrinkles

Contains 5% Natural Glycolic Acid

Contains 20+ amino acids that promote collagen synthesis
How To Use
Ingredients
The products and statements made about specific products on this website have not been evaluated by the United States Food and Drug Administration (FDA) and are not intended to diagnose, treat, cure, or prevent disease.
What's Inside the Jar?
These key ingredients are powerful botanicals packed with antioxidants & nutrients to nourish and empower your skin.
Contains Over 30 Trace Minerals, Contains Essential Amino Acids, Promotes Collagen Production, Powerful Antioxidants
Made Up of ~40% Glucomannan (Natural Moisturizer that Mimics Hyaluronic Acid), Packed with Vitamins A, B, C, & E, Rich in Minerals Zinc, Magnesium, & Iron
Reduce Redness & Puffiness, Anti-inflammatory, Calming Aromatherapy Benefits, Hydrate & Moisturize Skin