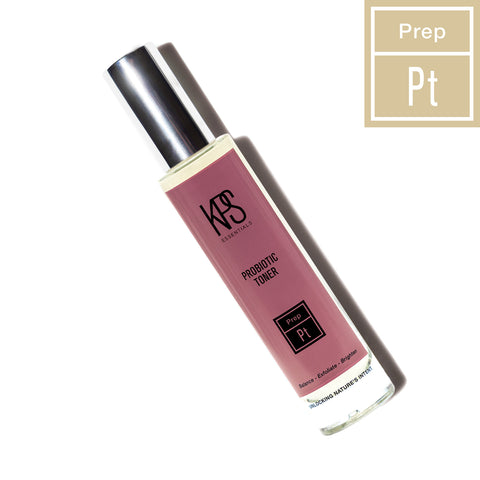 Probiotic Toner
Probiotics for your face.
Safe for: All skin types
Maintains a balanced pH level and regulates the skin's natural oils

Reduces pore size and tightens your skin

Gently exfoliates, leaving your skin smoother and free from impurities

Reduces the appearance of dark spots & hyperpigmentation

Helps support the natural balance and health of your skin
How To Use
Natalie's Guru Guidance
Ingredients
The products and statements made about specific products on this website have not been evaluated by the United States Food and Drug Administration (FDA) and are not intended to diagnose, treat, cure, or prevent disease.
What's inside the Bottle?
We utilize wild-foraged, regeneratively farmed, organic, and certified food-grade ingredients to deliver a higher nutritional value to your skin.
Strong Astringent, Decrease Puffiness, Anti-inflammatory, Decrease Water-Loss, Soothe Irritated Skin
Organic Apple Cider Vinegar
Natural Probiotics Promote Homeostatic Acidification, Balances Skin, Remove Dead Skin Cells with Natural Alpha Hydroxy Acid (AHA), Fade Age Spots
Detoxify Skin, Packed with Antioxidants, Tone & Tighten Skin, Antimicrobial, Antifungal