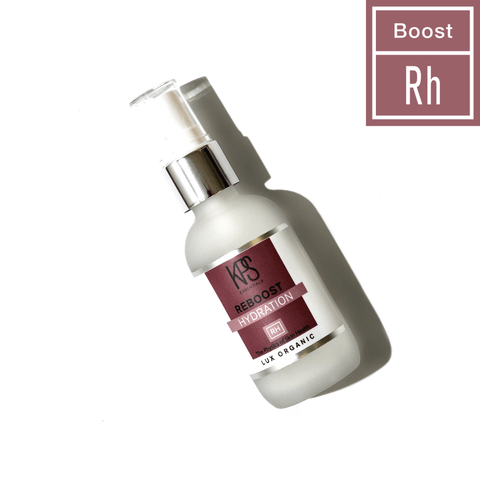 Reboost Hydration
Reboost Hydration is a mist that instantly reactivates the nutrients from your moisturizer to give your skin a radiant post-skincare routine glow. It is a quick and easy way to refresh and reinvigorate your skin, and it can also be used to set makeup or as a pick-me-up throughout the day. The mist also calms the senses and rejuvenates the mood.
How To Use
Ingredients
The products and statements made about specific products on this website have not been evaluated by the United States Food and Drug Administration (FDA) and are not intended to diagnose, treat, cure, or prevent disease.
What's In The Bottle?
These key ingredients are powerful botanicals packed with antioxidants & nutrients to nourish and empower your skin.
Balance Oil Production, Soothe Inflammation, Antibacterial, Aroma Induces Sense of Calm
Antioxidant Rich, Boost Blood Circulation, Antibacterial
Soothe Skin, Reduce Redness, Anti-inflammatory, Boost Collagen Production, Antifungal, Antibacterial
Antiseptic, Anti-inflammatory, Soothe Skin, Age-Defying Properties, Antifungal, Balance Skin