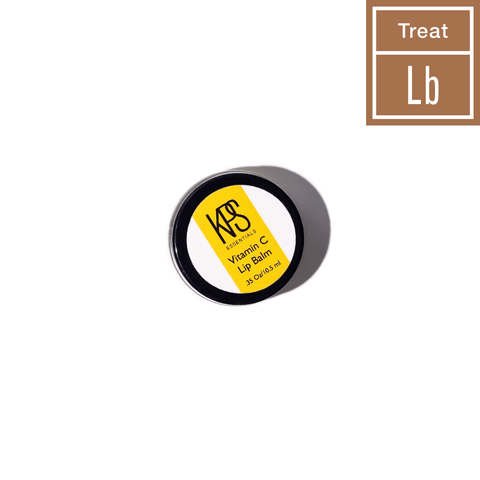 Vitamin C Lip Balm
Naturally plumping topical lip treatment for all skin types. 
Vitamin C Lip Treatment is a thick citrus lip balm that naturally plumps the lips and reduces the appearance of fine lines and wrinkles. It is a natural alternative to injectable lip treatments and provides volume and fullness to the lips. It is formulated with Vitamin C that helps to nourish and moisturize the lips.
Unlock refreshed, plump, soft lips.
How To Use
Ingredients
The products and statements made about specific products on this website have not been evaluated by the United States Food and Drug Administration (FDA) and are not intended to diagnose, treat, cure, or prevent disease.
What's inside the Bottle?
These key ingredients are powerful botanicals packed with antioxidants & nutrients to nourish and empower your skin.
Forms a Protective Barrier on Skin Which Locks-in Moisture, Rich in Vitamin A, Calm & Soothe Skin, Noncomdogenic, May Reduce Pain, Anti-inflammatory
Forms a Protective Barrier on Skin Which Locks-in Moisture, Rich in Vitamin A, Calm & Soothe Skin, Noncomdogenic, May Reduce Pain, Anti-inflammatory
Age-Defying Properties, Antiseptic, Antibacterial
Rich Source of Vitamin C, High in Folate and Beta-Carotene which are Powerful Antioxidants and Promote Collagen Production
Anti-inflammatory, Unclog & Detoxify Pores, Antioxidant Rich, Noncomedogenic
Rich in Magnesium, Manganese, Iron, Zinc, and Copper which are Essential Nutrients for Healthy Skin